BUILDING ON SOLID FOUNDATIONS
To meet industry needs for business transparency, the Association de la construction du Québec (ACQ) has developed a program enabling companies to highlight their sound business practices. This initiative helps companies equip themselves with self-evaluation tools to fight corruption and collusion in the construction industry.
The Integrity Program is a substantial tool that helps validate and enhance the management process by instituting regulatory mechanisms. These win-win actions fit in with both administrative and contract management policies. This approach can lead to obtaining Integrity Certification from the Canadian Integrity Certification Bureau, a certification body independent of the ACQ.
This voluntary program is based on a collective anti-corruption action model, proven worldwide, that has been put forward by the World Bank and the Organization for Economic Cooperation and Development (OECD). This approach lies at the heart of the ACQ's sustainable development activities.
Why choose the ACQ Integrity Program?
Show your commitment to adopting sound business practices.
Differentiate your company through a rigorous certification process.
Adapt to the more demanding requirements of work providers.
Attract and retain a skilled workforce.
A FLEXIBLE PROGRAM THAT IS SIMPLE TO IMPLEMENT
The personalized support service lets you implement the program at your own pace, based on your own needs and business realities. A toolkit, documentation and training programs are made available to you to ensure the program's success. Information sessions are also planned for your managers and employees.
DIRECTORY OF PARTICIPANTS
Whether you are in the early stages of your implementation process or have proudly obtained your attestation of implementation demonstrating that you have instituted sound and ethical business practices, the ACQ provides visibility to all companies committed to the collective action it proposes!
Being implemented














Région Bas-Saint-Laurent / Gaspésie / Les Îles
Région Mauricie / Bois-Francs / Lanaudière / Centre-du-Québec
Implemented











Région Montérégie
Certified by BCCI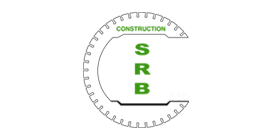 Being implemented